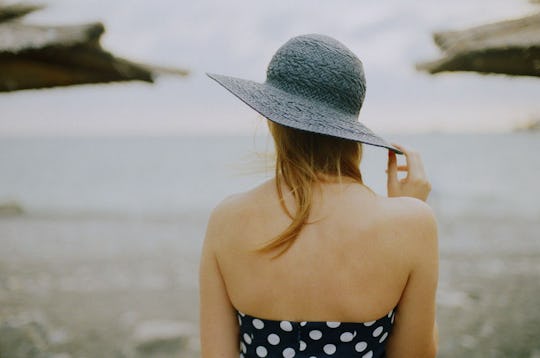 Lyuba Burakova/Stocksy
13 Health Issues Anxiety Can Cause That Shouldn't Be Ignored
It's easy to assume anxiety only affects a person's mental state, but it can show up in physical ways as well, especially when it comes to excessive anxiety. There are quite a few surprising health problems anxiety can cause, from vision issues to cardiac troubles. Thankfully, though, most of these conditions, as well as anxiety itself, are treatable.
For the most part, physical symptoms are a common way anxiety affects people. In fact, about 7 to 8 percent of "patients seen in a primary care medical office suffer from anxiety, and most suffer from a physical symptom rather than a mental health issue such as fear, worry or nervousness," Dr. David Clarke, president of the Psychophysiologic Disorders Association, tells Romper. In other words, most medical professionals are well aware of the many ways anxiety can cause issues throughout the body. It is definitely not "just in your head."
If you decide to get help in managing your anxiety symptoms, then this endeavor doesn't have to become another source of stress in your life. First, get in contact with a professional. Talk to your doctor or find an anxiety therapist in your area. Next, give yourself a break. "It's important not to feel ashamed for having anxiety and to be able to have a compassionate stance towards your own symptoms," says Gita Zarnegar, Ph.D., Psy.D., LMFT, training and supervising psychoanalyst. "You will be surprised how many people around you suffer from anxiety as well." As Zarnegar further explains, it's a great idea to surround yourself with nonjudgmental, supportive friends during this time.
Lastly, it's important to remember that anxiety does serve a purpose, at least in smaller doses. "Not all stress or anxiety is bad," as Dr. Catherine Jackson, licensed clinical psychologist and board certified neurotherapist, tells Romper. At a healthy level, anxiety can help a person find the motivation to complete a task, improve athletic performance, or boost brain power, according to Dr. Jackson. That feeling of nervousness before a big test or public speaking event might help you perform better. "However, persistent and prolonged anxiety can be detrimental to your physical, cognitive/brain, emotional, behavioral and psychological health," says Dr. Jackson. If these physical signs of anxiety do show up in your own life, then remember that there are many options for help and treatment available.