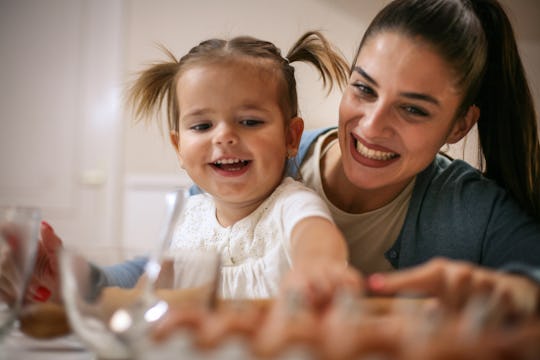 Mladen Zivkovic/Shutterstock
13 Holiday Gifts For The Nanny, Because They're The Real MVP In Your Life
When you're writing up your holiday shopping list this year, don't forget something special for your nanny. The person who takes care of your kids deserves an extra special thanks, but finding the perfect gift can be tough. Something homemade by your kids can be cute, but, how many macaroni necklaces does one person really need? In my opinion, gifts for the nanny should cater to their life after they clock out, because they do have plenty of interests beyond your kids (no matter how adorable said kids may be).
Taking care of children all day is really hard work, as you well know. Your nanny is probably in a whirlwind of activity from the moment they show up, playing with your kids, getting them to eat their meals, and making sure they don't destroy your house. And if you're really lucky, maybe they even clean up a little from the messes your little ones inevitably make. After all that work, gifts that help them relax or let them enjoy a fun night out will be so much appreciated.
Here are 13 great gift ideas for your nanny or babysitter to show them how thankful you seriously are for all their hard work.