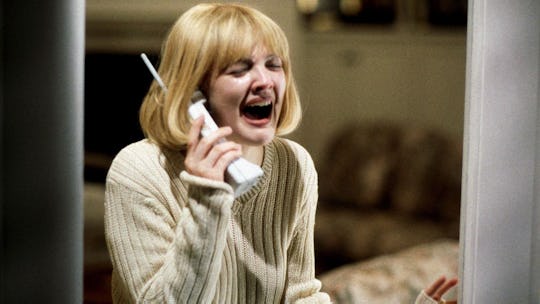 Dimension Films
13 Horror Movies To Watch On Netflix If You Need A Halloween Scare
If you're not into the whole costume thing, Halloween might seem like a holiday that's just for children. But when the trick-or-treating is done and all of your little monsters are safe in their beds, there's something fun in it for the grown-ups too. Like curling up on the couch and watching your favorite horror movie with someone who doesn't mind you grabbing their arm and squealing every five minutes. If you don't have a favorite film, don't worry. You just need this list of horror movies to watch on Netflix this Halloween night.
Gone are the days of standing in line at Blockbuster to get a copy of your favorite scary movie. Now you can stream as many horror films as your heart can take without having to leave your couch. Whether you're into the creepy classics like The Exorcist and Child's Play or some of the more modern films like The Babadook or Dark Skies, Netflix has a variety of indie and cult favorites that are sure to keep you on the edge of your seat on Halloween night. And if you'd rather laugh than scream, you'll love Tucker and Dale Vs. Evil.
This Halloween, cuddle up with your boo and watch one of these scary movies. And be sure to sleep with one eye open.