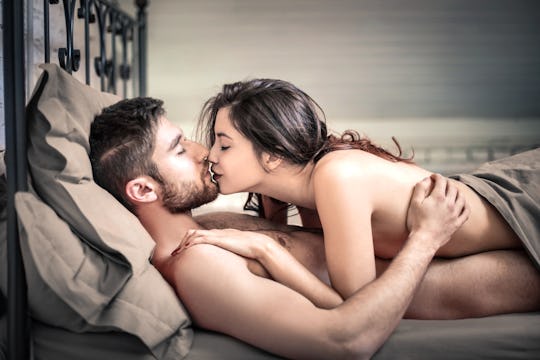 olly/Fotolia
13 Things To Know About Having Period Sex
When it comes to having sex on your period, you probably have very strong opinions for or against it. When I was younger, I used to think that period sex was messy and, to be honest, kind of gross. I didn't really understand why a couple couldn't wait a week before jumping back into bed. Then as I got older, I understood: hormones are higher during this time of the month and sexual arousal works a bit differently. In becoming more open to period sex, I learned some of the interesting facts you need to know about having sex on your period.
Rest assured, it's OK if sex is the absolute last thing on your mind. If, however, you want a relief from all of that bloating, cramps, aches, crankiness, and blood, being intimate with your partner may be a great way to alleviate some of the added pain and stress you're feeling right now. There is no need to rule sex out all together, but some of the stigma of period sex still remains.
No matter what your personal preference currently is, everyone can learn a little something about sex during your period with these 13 interesting facts. It's everything you need to know before doing it, and a few things you should know if you're already not shy during that time of the month.