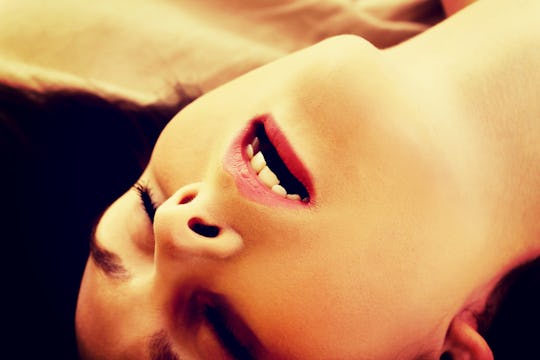 Piotr Marcinski/Fotolia
13 Interesting Sex Positions Even The Experienced Have Never Tried Before
When it comes to sex, if you don't end up a little sore, bruised or walking with a limp, you're just not doing it right. Totally kidding, people. But, for those people who like to push boundaries in the bedroom, interesting sex positions even the experienced have never tried before can be a fun and fearless way to experiment in bed.
To add a little variety to your routine, you might want to warm up with a hot yoga class so that you're nice and limber. In fact, a lot of asanas you practice in yoga will prep you for positions on this list. How's that for incentive to actually use that Class Pass you downloaded?
Although great sex is about intimacy, not acrobatics, it's also key to keep sex interesting and fresh, especially if you've been with your partner for a while. Trying out new positions, even for people who have a lot of humping under their belt, can be a way to bring people closer, suggested the same article. As someone who has tried one or two of these positions and ended up injuring myself in a minor way, the debacle also brought me closer to my partner. Because when it comes to sex, sure, it's cool to say you've mastered the Kama Sutra, but don't you also crave human connection? If you're looking to pursue the former, peruse these interesting sex positions, and trust me, the latter will follow.