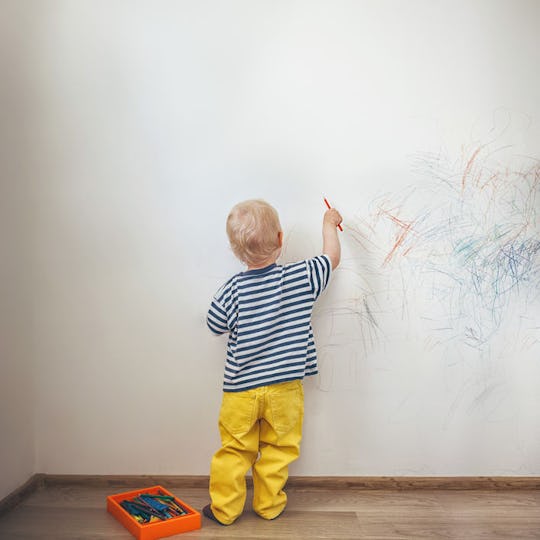 Lumina/Stocksy
13 Jobs My Children Will Probably Have One Day Based On What They're Doing Now
Sometimes, as I gaze upon my son and daughter, I can't help but wonder what the future holds for them in the career department. "What are you going to be like?" I think to myself. "What are you going to be?" I can see them going in so many different directions, honestly. Like, my son is charismatic and determined, so is he going to start an NGO... or a cult? You never really know how a kid is destined to turn out, but here are some jobs my children might have one day based on current observations.
While I try to stay in the present with my kids, and not to push them in any particular direction based on my perceptions of who they are, sometimes a mama can't help but wonder. And who knows, right? Even if the fundamental aspects of children basically stay the same from the time they're born, they change so much even from one week to the next. I could possibly have an entirely different list for y'all in another few months. Still, it's fun to daydream. And while staying in the present is generally the best way to go about parenting, sometimes you have to think ahead as a matter of self preservation. Like when your kid has pooped next to the potty... again... you have to think about a future where this won't be your life. You have to have faith that this is all going to work out.
Here are some career options I could see working out for my children.