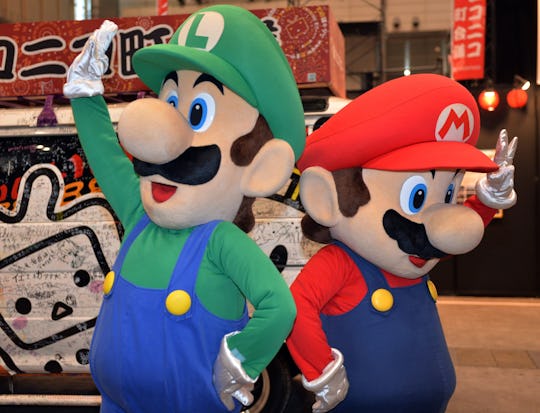 YOSHIKAZU TSUNO/AFP/Getty Images
13 Mother-Daughter Halloween Costume Ideas For 2016
With Halloween right around the corner, people are frantically trying to figure out what to wear come October 31. And, if you're a mom, you may be in the market for some family-friendly costumes. Specifically, if you're the proud mom to a little girl, you may be in need of a little inspiration for some mother-daughter Halloween costume ideas. Because, come on, what's cuter that a mother-daughter duo dressed up in festive attire?
There's something so cute about seeing a mom and daughter duo taking over the ghoulish night in their matching ensembles, and I always wanted to be apart of it. Although I don't have a daughter of my own yet, I'm always throwing ideas at my sister for her and her daughter so that they're able to dominate the streets on one of the best nights of the year. If you think about it, there are so many different ideas that can be replicated as a costume. From your favorite celebrity to your favorite meal, Halloween gives everyone a chance to step out of the box and be super creative with their costumes.
Whether you're looking for you and your little one, or just keeping some in the bank for a later date, these 13 costume ideas are sure to take your follower count to the next level this year.