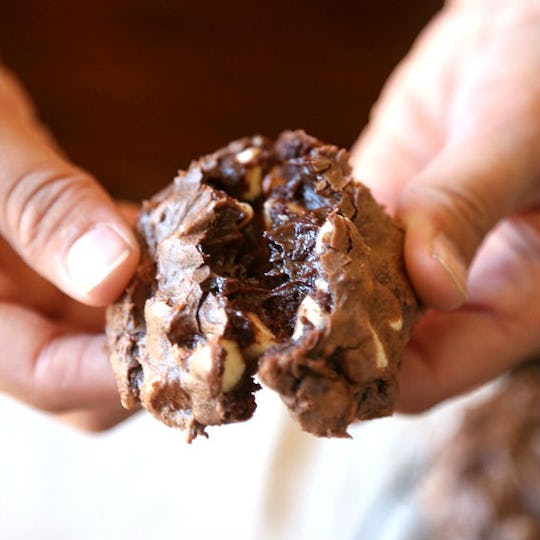 13 Mouth-Watering Cookie Recipes To Help You Celebrate National Cookie Day (Or Just Because)
Today, December 4, is a magical holiday. No, it's Hanukkah or Christmas or one of the many winter holidays you'll be bombarded with the month. Today is National Cookie Day — a day in which sugar fiends and confection fanatics rejoice, because they have an excuse to whip up one of their many mouth-watering cookie recipes. (Of course, any real cookie fan will assure that you don't need a designated day to bake a batch of chocolate chip treats. But it's nice to have one.
Because, in my opinion, there's nothing better than a cookie (or, if we're being honest, three.) It can help mend a broken heart, make a rainy seem a little more sunny, and even cure the common cold. OK, maybe not that last one, but that just shows how far my love for cookies goes.
Here you will find a cookie for every possible craving. Chocolate? Naturally. Salty and sweet? We've got you covered. Fruity? Look no further, my friends. You're speaking to the queen of cookie lovers, and this is a task I do not take lightly.So grab your spatula, preheat your ovens, and get ready to celebrate National Cookie Day with a mouthful of ooey, gooey, deliciousness.