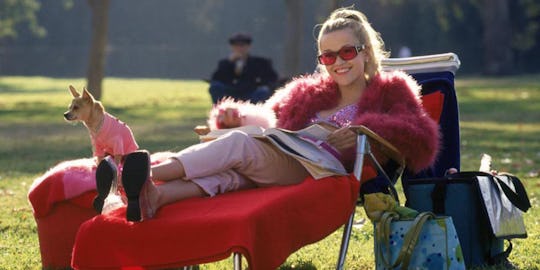 13 Movies To Watch On Netflix When You're Snowed In & Ready To Veg Out
Even though you're a grown adult, you sometimes find yourself hoping for a snow day. A blizzard is a good excuse to sleep in, stay in your pajamas all day, and start sipping on wine before you'd even be out of work on a normal day. And, best of all, there a ton of Netflix movies you to watch when you're snowed in.
When the weather has you stuck inside, don't let it give you a case of cabin fever. Instead, think of it as a gift for the movie gods — you now have 24 hours in which you can do nothing but watch TV and films. (Ok, so maybe you could work from home, or clean the kitchen, or organize that junk drawer....but, let's stick with watching movies.) The only obstacle you have to face is deciding which of the many Netflix films you're going to watch.
But the thing is, every snow day has it's own vibe. Sometimes the day off has you on top of the world. Sometimes the bad weather has you down in the dumps. Sometimes you get to spend the day snuggled up with your sweetie. And sometimes you spend the day running interference between your stir-crazy, cooped-up kids. Whatever the circumstances, there's a perfect movie available on Netflix to watch while the snow's a-falling.
There's something undeniably cozy about knowing that it's cold and windy outside, but that you're tucked into your warm home, unable to leave. So as a blanket of snow covers the ground, cover yourself with a blanket, warm up a mug of cocoa, and start streaming.