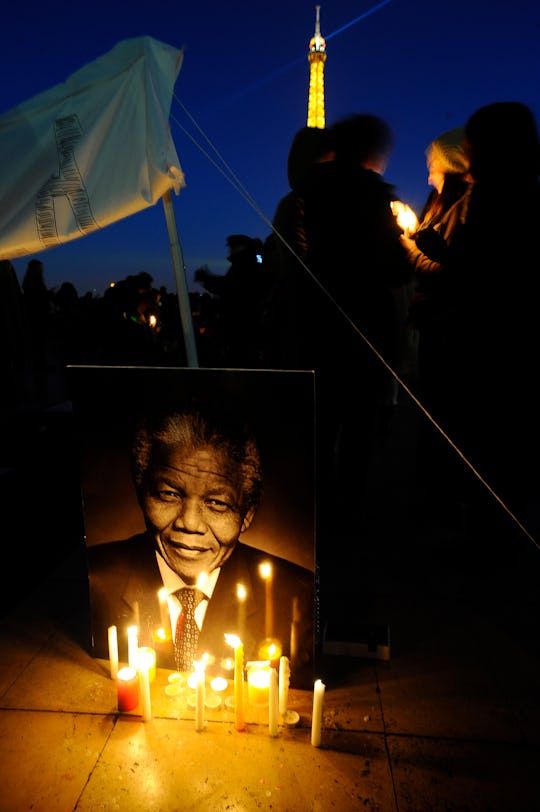 Frederic T Stevens/Getty Images News/Getty Images
13 Nelson Mandela Quotes To Celebrate Mandela Day
Every year, on July 18, International Nelson Mandela Day remembers and celebrates the life, leadership, and legacy of President Nelson Mandela. He was a revolutionary, the first Black president of South Africa, and winner of the Nobel Peace Prize in 1993. Mandela would have turned 100 on July 18, 2018, but his wisdom lives on and is just as relevant today as we fight against racism, inequality, and poverty.
The following quotes from Nelson Mandela teach us that real leadership means lifting your people up and ruling from behind. He knew that nonviolent ways to solve conflict were possible and could create lasting peace. His focus on rebuilding a broken nation, and ensuring equality for all, was paramount in ending apartheid and focusing on reconciliation in order to move forward. We need more leaders like him today.
Mandela's words can also teach us how to live, with the potential to make our community and the world a better place. Most importantly, we should not stay silent when we see injustice or inequality, because, as Mandela believed, a true measure of the strength of a people is whether the most marginalized people have access to equal rights and a life without poverty. And we can all do our part to make that happen.