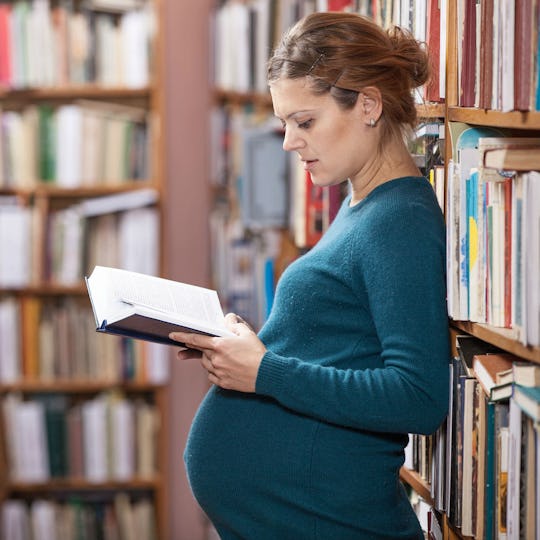 13 Parenting Books To Prepare You For Childbirth and Beyond, Because Why Would You Know This Stuff?
There's no telling how you will feel about your pregnancy. You may be in baby bump bliss, or you may counting the days till your delivery. Either way, you will probably  have tons of questions about what's normal and what's not over the next nine months. And unless you're married to an OB-GYN, your spouse won't have all the answers. So you turn to a pregnancy tradition as old as time (well, almost) — stocking up on the best parenting books available. But not just the books that will get you through the next nine months. It's also important to invest in a few reads that will aid you through baby's first year and beyond.
It makes sense to prepare for the new baby before he actually arrives. (Reading up on sleep habits will be easier before you're actually on bedtime patrol.) And while you're planning and stocking your nursery, you can also read up on what baby supplies you'll actually need (weather-appropriate onesies) as opposed to the ones you can do without. (Does anyone actually use their baby wipe warmer? I ask this seriously.)
There are a million books out there, but a few of the best are all you need. Here are 13 that will help you navigate the incomparable ride that is conception to delivery, as well as your child's early years.