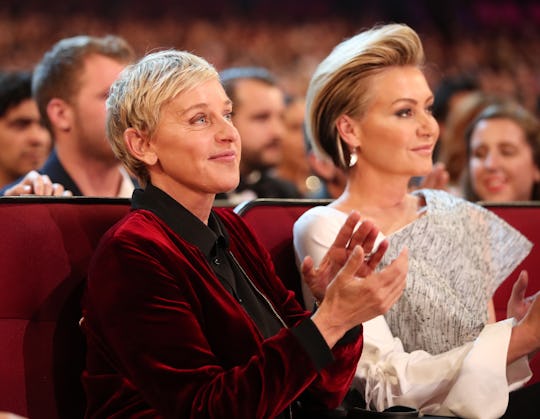 Christopher Polk/Getty Images Entertainment/Getty Images
13 Powerful LGBTQ-Friendly Quotes For Pride Month That We Can *All* Learn Something From
With pride month upon us, what better time to look to the people leading the charge than LGBTQ activists? And there are so many; some are leaders from the most prominent LGBTQ-friendly organizations, and others' claim to fame may be from other platforms, from television to sports. But no matter how we've heard their words, they are all inspiring. As we celebrate pride month, let's look to these pride month quotes from LGBTQ activists to recharge our own activism batteries.
From an NBA player to authors and playwrights, so many of these LGBTQ activists are ready to fill us with inspiring words this month. And so many of these activists have faced discrimination in their own lives because of their sexual preference and/or orientation. Imagining what they went through on a daily basis, feeling like they need to hide their identity, is a reminder of why we're celebrating pride month. This year let's celebrate all that members of the LGBTQ and more community have accomplished, and what they have yet to.
This month is about remembering just how far the LGBTQ movement has come, and these activists, celebrities, authors, and even presidents give us words that are great reminders of the true meaning of this month. And just think — you could be the next inspiring quote. Maybe today is the first step in that direction.