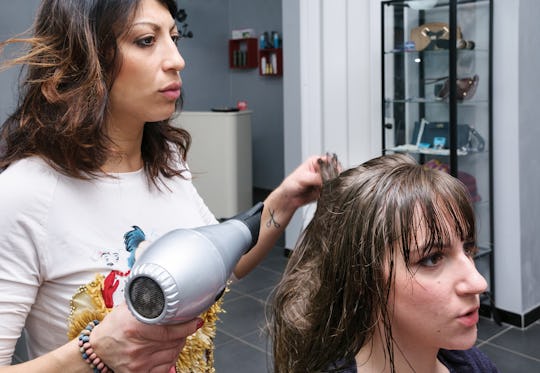 Studio Gi/Fotolia
13 Products That Hair Stylists Can't Live Without, & Neither Should You
Working as a journalist over the years, one thing I've picked up along the way are hair stylist friends that know that best styles and products for my hair. Growing up, learning how to do hair, and finding the best products to use for my hair was really not my thing. If my mom didn't buy it, I didn't use it. That's why having recommendations of products that hair stylists can't live without always comes in handy for not only myself, but for many women.
Though some products work better on certain textures of hair than others, having a great starting point of products is very beneficial. If there's one thing that I hate doing, it's going into a store (especially a hair salon) and blindly searching for products to use on my hair. Having a list of products to go by given by some of the professionals when entering a hair or beauty store is something that many women who have ambitions to have perfect hair take pride and appreciation in. More specifically, finding the right products that will work for my texture of hair is a benefit of coming across stylist recommendations.
Whether you're product search includes those for thick hair or wavy hair, these 13 products will start you in the right direction for hair perfection.