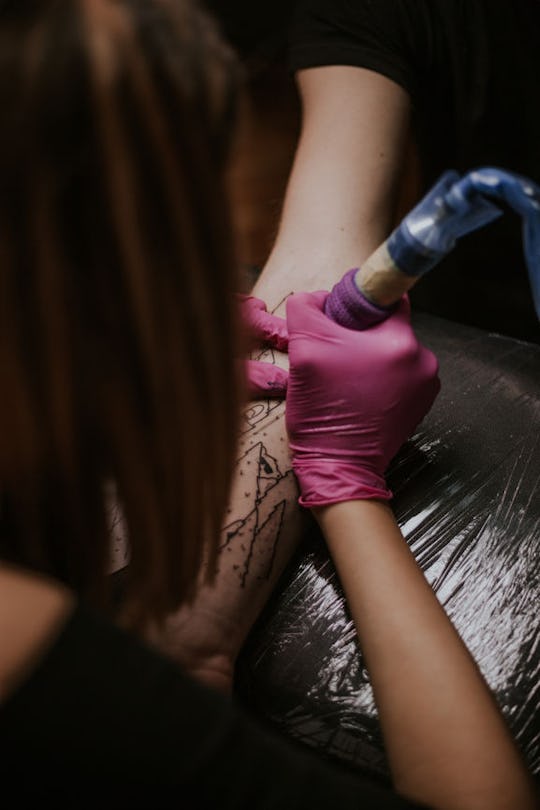 Dimitrije Tanaskovic/Shutterstock
13 Questions Tattoo Artists Hate Getting Asked
Getting tattooed is a serious decision, because that piece of art will most likely stay with you the rest of your life. That's why it makes sense to ask plenty of questions when you finally choose an artist for your design. Just avoid the questions tattoo artists hate getting asked, and chances are you'll be golden.
For the most part, though, you should feel free to ask your tattoo artist about most anything, because they want work with happy clients. In an industry where word-of-mouth recommendations matter, tattoo artists have a vested interest in making sure you absolutely love your design. After all, your awesome tattoo just might inspire the next person to seek out that artist.
That said, there are a few questions that come across as rude or even potentially dangerous. That's why it's wise to make sure you aren't prodding into the topics tattoo artists would rather avoid.
To learn more, Romper spoke with Mehai Bakaty of Fineline Tattoo, NYC's oldest tattoo shop. A tattoo artist with over 25 years of experience, Bakaty has created some seriously gorgeous pieces over the years. Here's what Bakaty and his peers had to say about the questions that tattoo artists have heard a few too many times.