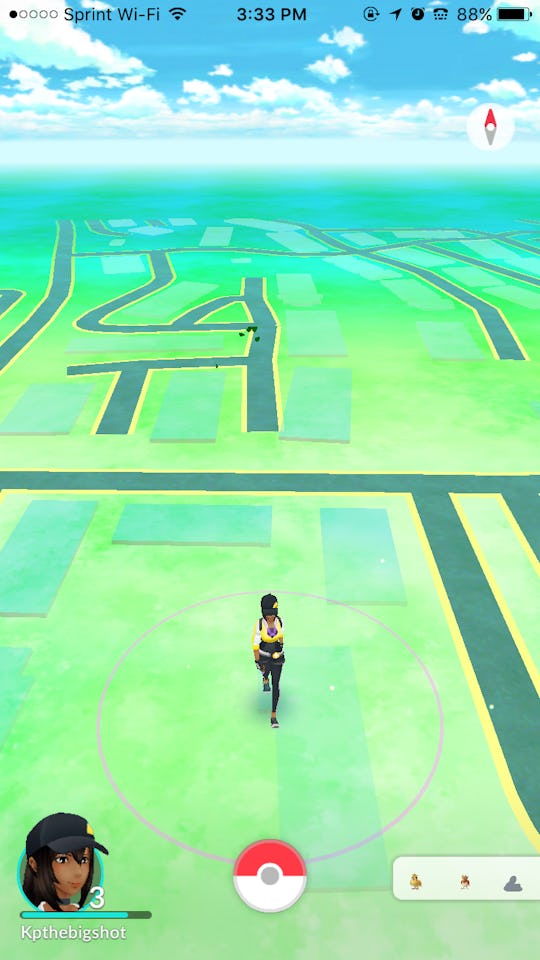 Courtesy of Ni'Kesia Pannell
13 Reasons To Introduce Your Kids To Pokémon Go, Aside From It Being A Lesson On The '90s
This past weekend, a lifelong dream of mine was turned into a reality. Did I meet Beyoncé? Nope. Did I win an Emmy? Not quite. (That's actually scheduled for next year.) What I did get though, was my childhood back in the form of the mobile game Pokémon Go, which is based off of the long-running hit series, Pokémon. Bringing back all the feels of my childhood, this game reminded of reasons why today's kids need to be introduced to our past. Aside from it being a lesson on the '90s, the reasons to introduce your kids to Pokémon Go are larger in number than you can imagine.
Though I'd love to lie and tell you that I've always been a Pokémon fan, my love for Pokémon came by default. My younger brother, who is an anime aficionado, forced me to watch Pokémon day after day, play the Pokémon Monopoly game with him every night, and annoyed me with it on any game system we had. Through him and his love for the show, however, I found my own love for Charmander. And, well, the rest is history.
When Pokémon Go announced its ability to give lovers of the franchise a way to "catch 'em all" in real life, nothing seemed to be impossible anymore. I mean, who didn't want to capture the rarest of Pokémon back in the day and prove that you too were stronger than any of your opponents and smarter than the evil Team Rocket trio? As a kid, the popular franchise had an effect on mine and my siblings life as the show proved to us that anything could be accomplished if you continued to push yourself past your limits. So why wouldn't you want to pass that same passion and mindset onto your kids?
Whether you were a fan of Pokémon in the '90s, a late bloomer who watched in the early 2000s, or are just entering your journey into being the best trainer out there, these 13 reasons why you should introduce your kids to Pokémon Go, will give you good reasoning to go download it for them now.