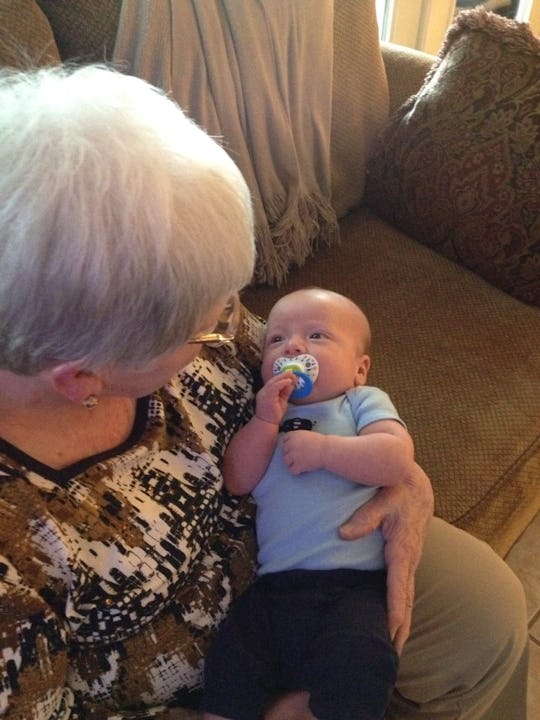 Courtesy of Sarah Bunton
13 Reasons To Name Your Child After Someone
When it comes down to it, the process of picking out a name for your baby is a roller coaster of emotions. Just like the amusement park ride, there are ups and downs and plenty of times you question why you even agreed to this whole thing. Although selecting your munchkin's moniker is a very private and personal time for any parent, that doesn't mean other people aren't going to weigh in with their opinions. In-laws, strangers, friends, frenemies, and family might disagree with you, but there are plenty of reasons to name your child after someone in your life.
In the end, it's up to you if you want to defend your choice, but in all reality you don't owe a reason or explanation to anyone. For many, however, the story behind their baby's name can hold great significance to them and getting to share that reason can be a meaningful experience. Naming your baby after someone will also give your child a story of their own to tell.
If you're looking for a little inspiration while you're considering which direction you should go in, then look no further and check out these top reasons to name your child after someone.