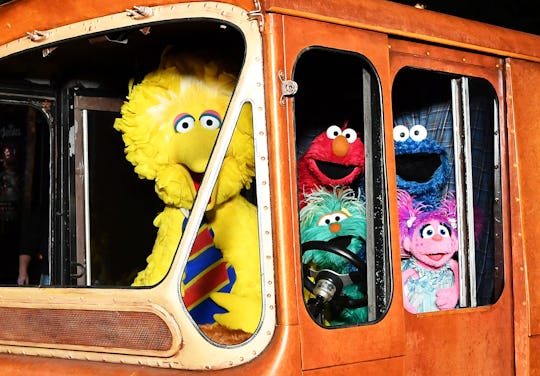 Slaven Vlasic/Getty Images Entertainment/Getty Images
13 Reasons Why The World Should Be More Like 'Sesame Street'
There are lots of fictional locations I'd love to visit: Narnia, Hogwarts, Westeros, Lichtenstein (that can so not be a real place you guys). But if a fairy godmother came along with a magic wand and told me I could live in any of them, I would say, without a moment of hesitation, Sesame Street. This magical neighborhood has been a part of my life for as long as I can remember. The world should be more like Sesame Street. It's not just the puppets and the music (but, I mean, the puppets and the music!), it's that so much of what makes this show special could actually be applied to the real world if we tried.
Apparently I'm not the only person who thinks we need the world to be more like Sesame Street, either. On May 1, the City of New York officially named West 63rd street and Broadway "Sesame Street," according to CNN. My beloved childhood dream home has an actual, you know, home. An address. Like, I can visit Sesame Street, if I want, and so can you.
And if you think about it, the desire to turn the show Sesame Street into a real place isn't all that surprising. While the show is meant for preschoolers, it has a universal appeal that transcends age. Big kids like it. Adults like it. Everyone likes it. And the concepts the performers seek to convey — kindness, cooperation, empathy, emotional regulation — are straightforward and fundamental; concepts we should all, as human beings, continue to strive to obtain and display. And, yes, as you get older life gets a bit more complicated, but sometimes the answers to those complicated questions are a lot simpler than you'd think.
So, while I think it's amazing that there's a literal Sesame Street in New York City now, I don't think we should stop there. I think the entire world needs a dash of Sesame, and for all of the following reasons: