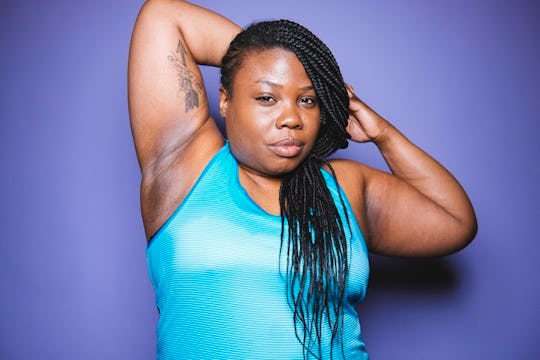 BDG Media, Inc.
13 Shocking Facts About The Female Body That Prove How Amazing It Is
Just in case you ever doubted it, being a woman is completely awesome. Beyond the obviously amazing things — like the fact that you can grow another human inside of you — there are plenty of shocking facts about the female body that prove just how amazing it is. And thanks to modern technology and sheer creativity, many of the setbacks we may have experienced over the years (i.e. not being able to pee while standing up) are now moot points.
Your body is a temple of wonder, and surpasses the abilities of a male body in so many ways. Women can produce life and then feed the life that they produced, all within the confines of their own bodies. (Yes, you'll need the help of a male to create that life, but remember that your body is the one doing incredible things, and growing that life inside of your own skin and bones while carrying it to term.) But what else can the female body do that doesn't have to do with reproduction? Women are not just baby factories, y'all. On pretty much every level, women's bodies show up those of their male counterparts. From memory, to flexibility, to multitasking, ladies have got it going on.