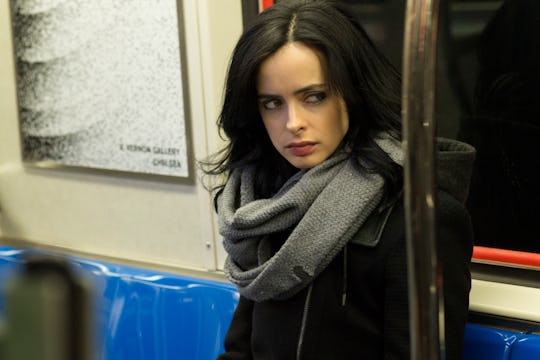 13 Shows To Watch Before 2015 Ends, Because It Was A Good Year For TV
This was a pretty solid year for television. With networks, cable channels, and streaming services all coming out with new, viewers were almost overwhelmed with great TV shows to watch in 2015. And this doesn't include all of the older shows that came back for another season.
With 2016 close on the horizon, it's time to catch up on all of the shows that came out in 2015 that are still going to be buzzwords in the new year. And the good news is that with that holiday season quickly approaching, you'll have some time off from work to snuggle up in your PJs and binge these shows for days. And you're going to need every hour, because this is a lot of TV time to clock. But you won't even notice the time passing as you hungrily wait for the next episode to start and remember you haven't showered in three days (Which can be either a good thing or a bad thing, you're call. I'm going to go with good).
One of the best things about the shows that came out in 2015 is that many of them featured an awesome female character — or even characters! — which is an obvious plus. Seriously, half of the shows on this list have a woman as the lead. Go 2015!
So, it's time to hunker down in your living room with plenty of snacks (and wine) and start watching these outstanding shows from 2015 so you'll have seen them all before January 1.