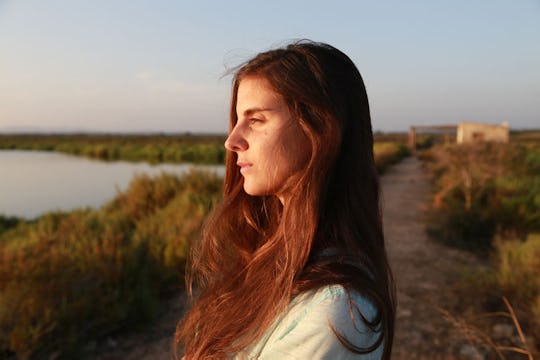 Lucas Ottone/Stocksy
13 Signs You Don't Trust Yourself, Even Though You Should
What does it mean to trust yourself? It's one of those concepts that gets kind of complicated the more you think about it. For the most part, though, if you don't do certain things, then it means you don't truly trust yourself. And getting by without that sense of support from your own self can make everyday life much more complicated.
In general, a person with is secure feels capable of meeting their own needs and caring for themselves. "The person you need to trust first is yourself. No one can be as consistently supportive of you as you can learn to be," said psychotherapist Cynthia Wall, LCSW, in PsychCentral. You trust that you will take care of you.
And if you don't already have a strong sense of self trust, then that's OK, too. For starters, there are plenty of ways to improve your relationship with yourself, such as keeping a journal or learning to meditate, according to Bustle. And if you need more help, don't hesitate to reach out to a friend, counselor, or therapist for advice. No one is born with a perfect sense of self trust, and it's normal for this confidence to waver sometimes. Wherever you are now, it's possible to learn how to trust yourself even more in the future. And identifying these things that people who don't trust themselves do, according to experts, is a good place to start.