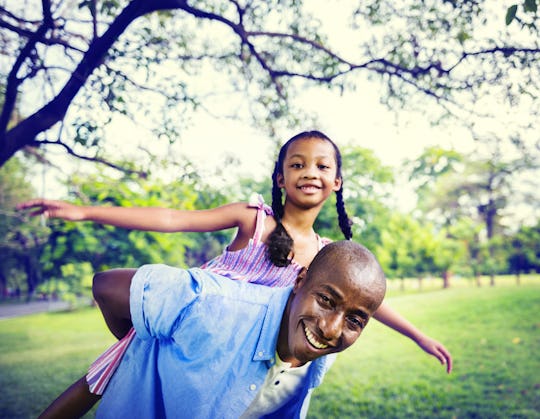 Rawpixel.com/Shutterstock
13 Simple Father Daughter Bonding Activities For All Ages
The bond between fathers and daughters is irreplaceable. There's nothing sweeter than watching a dad pour his heart into making sure his little girl knows how much he cares for her. As a mother to two little girls (and obviously, a daughter myself), I know the importance of that bond. Sometimes though, it can be hard to know what to do when you do get that coveted one on one time together. Father daughter bonding activities that aren't boring or part of her normal routine might require a little effort, but the extra time spent planning a fun outing with your little girl will be well worth it and, trust me, one she'll never forget.
Father daughter "dates" don't have to be elaborate or expensive either. Some of my sweetest childhood memories are of times spent doing simple things with my dad — working in the garage, going to see my first movie together, drinking "coffee," and cooking ridiculous meals.
Your plan doesn't have to wow her or be perfectly planned to be successful. Sometimes the simplest activities, like cooking her favorite meal or getting to see what you do at work, will be some of the most memorable and special moments of her young life.