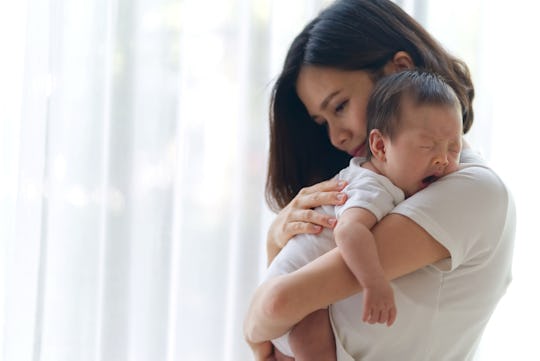 Shutterstock
13 Sleep Training Tips, Straight From Sleep Coaches
When you're struggling to help your little one at bedtime, there is nothing more valuable than sleep training tips, and it's even better if they come straight from sleep coaches. These are the experts who help families figure out the best way for everyone in the house (especially the smallest ones) to grab some quality Zs each night. Sleep coaches are a wealth of knowledge, and I recently had the pleasure of getting all manner of useful information from some of the leaders in the field. Thankfully, they were more than willing to share what works, what doesn't, and how to keep your sanity while sleep training.
Just like every parent has their own way of doing things, each sleep coach has a unique approach to working with families and which practices they have found to be most effective. Overall, their job is to empower and educate parents on implementing a sleep plan that works for everyone. The process is a group effort, but in the end, the parents are tasked with the long term goal of making sleep training a success.
With these 13 tips and ideas straight from professional sleep coaches, you will be on your way to helping your little one get the sleep they need, and the peace of mind your deserve.