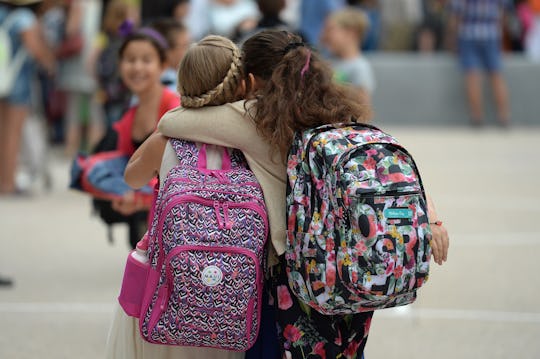 PATRICK HERTZOG/AFP/Getty Images
13 Stylish Backpacks For Kids To Give Them A Fashionable School Year
As a kid, the best part of the year was back to school shopping. Although it was important to have a fly outfit for the first day of school, there was always something about having a new trapper keeper, notebooks, and gel pens that got me hype as well. But nothing ever compared to having a cute backpack to wear for the entire school year. Since trapper keepers and gel pens have since gone out of style, making sure your child has some stylish backpacks for kids to choose from will help move you up on the list of Mom of the Year.
Even when I was in high school, having a cute backpack was the thing that got you noticed. My sister, who worked at a store in the mall, would always bring me backpacks that featured cartoon characters like Spongebob Squarepants and Dora the Explorer. Although I look back and ask myself why I was 17 walking around with a child's backpack, I remember how cool it felt to have a stylish and cute backpack when I was in school and how cool my sister was for always being my supplier.
With the school year quickly approaching, this list of 13 backpacks will help you send your kid off to school in style.