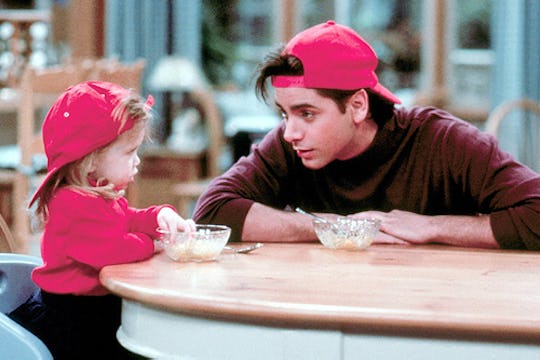 ABC
13 TGIF-Inspired Baby Names For Parents Who Are Still In Love With The '90s
For parents or parents-to-be who grew up in the '90s, looking to their childhood as inspiration for naming their future children only makes sense. There's nothing more powerful than the influences you had growing up and, let's face it, the TGIF line-up was one of the most exciting parts of your week. It only makes sense then, to find some TGIF-inspired baby names, just in case you're looking to keep the '90s magic going 20-some years later.
It turns out that the majority of the character's names on these shows are actually really great baby name options. They're classic, and not just for the reason that ABC featured them on Friday nights. Most of them have great meanings, and unless you're looking to name your kid Urkel, chances are you'll find a great one that doesn't scream "I was named after my mom's favorite TV show."
Whether your favorite show was Family Matters, Sabrina the Teenage Witch, Full House, Boy Meets World, or any of the other shows on the lineup, there's no shame in naming your offspring after your favorite fictional heartthrob or TV character. In fact, it's encouraged. And don't worry, your secret is safe with me.