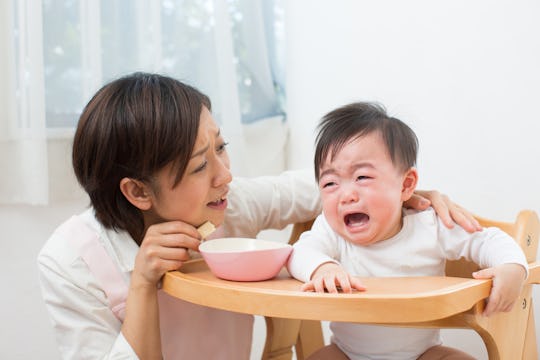 Fotolia
13 Things Exhausted New Moms Say, And What They Really Mean
New moms have a ton going on. We're dealing with their own needs (looking at you, stitches in places we can't see without using yoga moves and a mirror), as well as taking care of an adorable but 100-percent-reliant-on-them little person. With so much mental energy going towards all of that, we don't have a ton left over to explain our every thought to those around us. Wouldn't it be nice if your partner, the baby's caregiver or your co-parent just knew what you meant without you having to spell it out? If there was a translator for every exhausted reply a mom tosses off at those silly enough to inquire about her wellbeing?
We thought so, which is why we've broken down some common mom phrases so everyone can be on the same page. You know how it is when you've been nursing for four hours straight and your partner takes a seat next to you with a sparkling glass of ice water and you utter a parched, "Is that for you?"
To the unsuspecting partner, this is a straightforward question. "Why yes!" They reply as they take a dainty sip.
What you meant, of course, was "Good grief give me that water or I might turn into copper sulfate crystals."
With this handy tool, you can just hand them your phone, then go relax on the couch like the queen you are until they come in to kneel by your side and say, "I get it now."