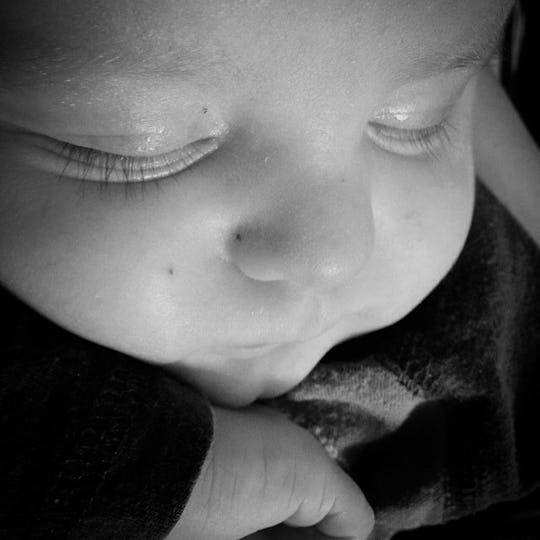 Courtesy of Hannah Westmoreland Murphy
13 Things You Will Tell Yourself While "Crying It Out," Because Sleep
The "cry it out" method of sleep training a baby definitely isn't right for every family, but many parents do find success with it, myself included. That's not to say that sleep training my babies wasn't hard, because (at times) it really, really was. However, having come out on the other side of sleep training with two great sleepers, I can honestly say that the struggle was more than worth it. If you're practicing the "cry it out" method, just know it won't be that easy. The thoughts you have and things you tell yourself while "crying it out" will, more often than not keep you awake at night, even after your baby is asleep.
The science behind "crying it out" has done wonders to debunk the idea that "crying it out," when practiced correctly, hurts children, but listening to your baby cry, even if just for a few minutes, isn't easy. Our first son began falling asleep on his own within just days of us sleep training him, but those days seemed more like months when he was crying and we were crying and we were in the thick of it all. I struggled with letting my son cry it out just a few minutes in, but stuck with it anyway. I'm glad that I didn't give up, because our sleeping baby ended up benefiting our entire family, but the decision to stick with something that many people consider controversial wasn't something that I took lightly.
I know that sleep training doesn't make me a bad mom, but that didn't stop me from thinking that, and the following 13 things, while I was doing it. The mind is a fickle, unforgiving thing, especially when you haven't been sleeping.