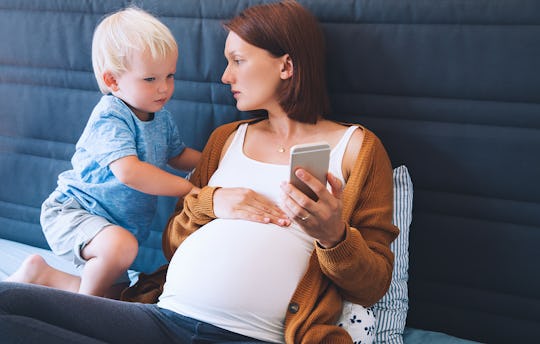 nataliaderiabina/Fotolia
13 Things Your OB-GYN Desperately Wants You To Know About Your 2nd Pregnancy
For moms who've experienced their second pregnancy already, it's safe to say it was probably nothing like its predecessor. My first was a breeze compared to my second, which was totally miserable. There were also a ton of differences that popped up I wish I'd known about prior, and after speaking with several professionals, Romper found out there are things your OB-GYN desperately wants you to know about your second pregnancy too.
Every pregnancy is different for each individual. But there are still a lot of common denominators between general pregnancy when it comes to behaviors and struggles throughout. What about the differences between a first and second pregnancy though? Surely there are typical questions and concerns that come to life the second time around. Although I was more experienced my second time through pregnancy, I still felt there were very pointed differences that I had no way of predicting.
Luckily, it turns out there are a few things OB-GYNs are used to seeing the second time around that they can predict. So if you're planning to have another baby or currently in your second pregnancy, you'll definitely want to read over these things an OB-GYN wants you to know.