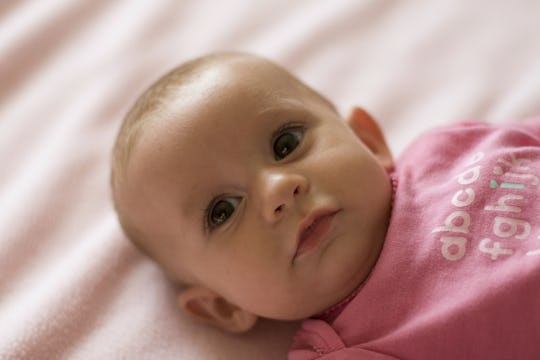 13 Traditional Boy Names That Work Perfectly For Girls, So Take That Stereotypes
One of my favorite parts of pregnancy has been choosing a name for my future child. With my last baby, my partner and I fell in love with the name Ever but were a little nervous as it's traditionally more of a boy's name. After all, we didn't want her to get picked on by peers or resent us in her teen years. Eventually, we realized that it shouldn't matter. Boy names that work just as well for girls are a satisfying combination of strength and beauty; these monikers cross the gender line without ever looking back.
Names have a history as a boy's name and are now being used as a girl's name, like James and Cassidy, are coming on strong. Maybe it has something to do with the renewed feminist movement — we are open to stronger names without feminine bells and whistles. Even North, a name that has been mocked to the heavens and back because of the combination of North West, is really a beautiful, simple name that works for baby boys and girls. So if you're looking to take a walk on the untraditional side when it comes to naming your future, consider these exceptionally awesome traditional boys' names that work just as well for girls.