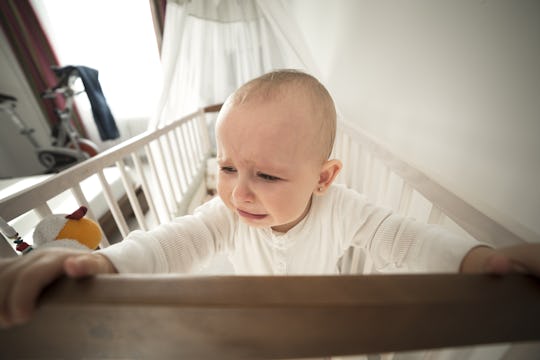 ondrooo/Fotolia
13 Ways To Deal With Sleep Regression
Life is good when your baby starts sleeping through the night. You feel like you've finally crossed over the bridge from multiple night wakings to eight straight hours of glorious, uninterrupted sleep. Then your baby starts to backslide by fighting bedtime, waking at night — your dreamland is being hijacked. This is called sleep regression and (spoiler alert) it can happen multiple times during the baby and toddler years. But you're one tough mama who isn't going to give up on her coveted shut eye. All you need are a few ways to deal with sleep regression to get you through to the next phase, when you're child will sleep like an angel again.
I get it, inconsistent sleep patterns sounds like a total drag, and having lived through it multiple times, I'm living proof that you can come out on the other side of sleep regression still getting a good night's rest. By staying the course with your plan and having a few tricks up your sleeve, you can help your sweet little one learn to conquer sleep regression like a baby boss. And baby bosses sleep like champs.
Before you consider running off to a deserted island where no one can interrupt your snoozing, try out some of these 13 ways to deal with sleep regression that will help you stay sane when your baby wants to stay awake.