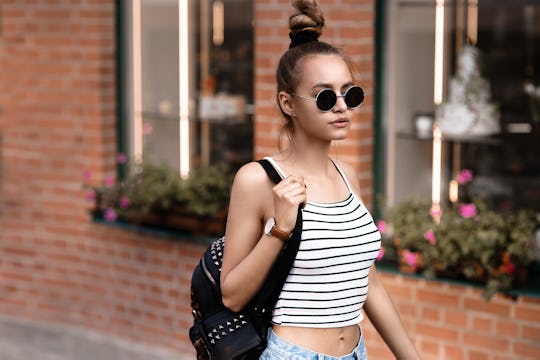 letohin/Fotolia
13 Ways To Smell & Look Good When You Don't Have Time To Shower
Growing up in Florida has caused me to hate the heat more than the average person. Walking outside for even just a minute will have you pouring sweat and hating humidity for the rest of your life. Because of that God-awful heat experience, losing the freshness that your shower gave you is pretty common. With no time to shower in between running around, knowing ways to smell & look good when you don't have time to shower is imperative to keeping yourself as fresh as possible.
Even if you don't reside in the hotter states, wherever there's sun, sweat, or a rigorous workout, there's a smell that I'm sure no one wants to stick to them. Even if you're just hanging out with friends for a full day that turns into a late night, you'll want to freshen up while you're out. With no showers in sight, being knowledgeable of a few quick fixes to help you smell so fresh and so clean is something that every woman should be aware of to keep the funk at bay.
There's no time to freshen up as much as you'd like when you're out in the streets, but these 13 hacks will help get you smelling as good as possible.