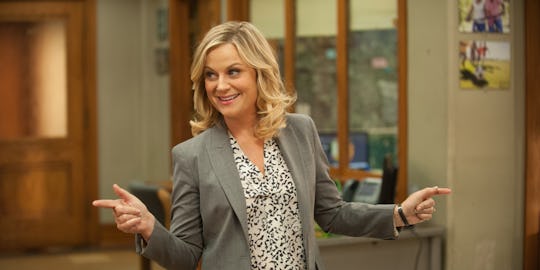 NBC Universal
13 Ways To Treat Yourself On Mother's Day, According To 'Parks & Rec'
The comedy classic Parks and Recreation has gifted audiences with a plethora of catchphrases, new traditions, and lovable characters. From Donna and Tom's invention of Treat Yo' Self Day to Leslie Knope's penchant for creating celebrations like Galentine's Day, the world has truly been enriched by the fictional folks of Pawnee, Indiana. So what better show to inspire ways to treat yourself on Mother's Day other than Parks & Rec?
Even though burnt toast and spilled orange juice in bed is an endearing gesture from your well-meaning children and your partner might not be the best at reading minds when it comes to Mother's Day, the best way to get what you want is by pampering yourself on your special day.
If you don't want to break the bank or travel too far just for a little "treat yo self" action this coming May 8, don't worry. Thanks to the brilliant minds in Pawnee's Parks and Recreation Department, you have all the inspiration you could ever dream of for having the best Mother's Day ever. Let's not forget one of the main rules "treat yo self" taught us: Do not feel guilty for taking care of you. And what better time to indulge in a little pampering than Mother's Day?