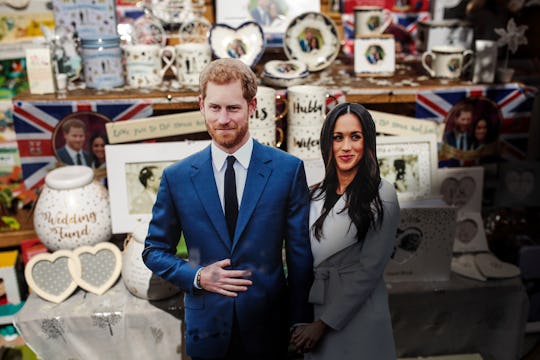 Jack Taylor/Getty Images Entertainment/Getty Images
The 13 Most Ridiculous Royal Wedding Memorabilia That Are Too Weird To Be True
A royal wedding is cause for celebration... by the makers of traditional and not-so-traditional wedding souvenirs. With Prince Harry marrying Meghan Markle this weekend, the hawkers have been out in force. You can get almost anything you want with Harry and Meghan's likeness on them. And decades from now, when you and the royal couple are much older, think how much you'll love having that Harry and Meghan tea set somewhere in your cabinet. But if you want something quirkier, here are some of the weirdest royal wedding memorabilia out there, so you can remember the day in your own, offbeat way.
Royal wedding memorabilia has been a tradition going back years and years and have included postcards from Prince Albert's wedding to Lady Elizabeth Bowes-Lyon, Charles and Diana mugs, and Will and Kate coins. Many collectors will no doubt grab fine china likenesses of the Meghan and Harry this year, manufactured specifically and officially to commemorate the royal wedding of 2018. Add to this some more obscure items like the ones below and you have quite a marketplace. There's even a royal wedding beer. Windsor & Eton brewery near Windsor Castle created a special beer when Prince William and Duchess Kate were married in 2011, called "Windsor Knot," and they've brought it out again in time for Harry's turn.
Whether you're more into clothing, food, or even sex toys, these collectibles are a hilarious way to savor your memories of the royal wedding.