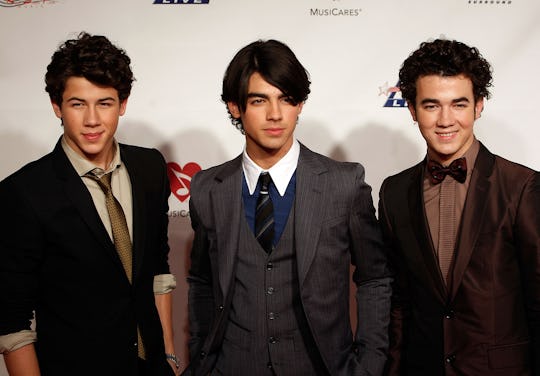 13 Winter Storm Jonas Memes That Prove The Internet Loves The Jo Bros
The forecast is predicting for a giant blizzard to rock the East Coast from Jan. 22 to Jan. 24, but what is even more newsworthy than the storm itself is that it has been named Winter Storm Jonas. As soon as the news broke that the nor'easter would don the name of a popular boy band, people went crazy. Unable to resist the urge to make plenty of puns, the internet has quickly become populated with Winter Storm Jonas memes.
East coasters complain about snow, but deep down, they secretly love the prospect of waking up to a blizzard-created winter wonderland (especially if it means a day off from their daily duties.) And the pop-culture inspired name is just icing on the cake.
As you can imagine, Joe, Kevin and Nick's faces have been plastered all over weather maps. Their most famous lyrics have been parodied to include jokes about the snow. Their likenesses have been combined with the images of other winter weather favorites to create some great mashup memes. Overall, the users who have taken to Twitter, Instagram and Tumblr to poke fun at the name Winter Storm Jonas have made a stellar showing, producing comical content that will keep us entertained as we're stuck indoors all weekend. Here are some of the best ways that the internet has celebrated the oncoming, well-named storm.