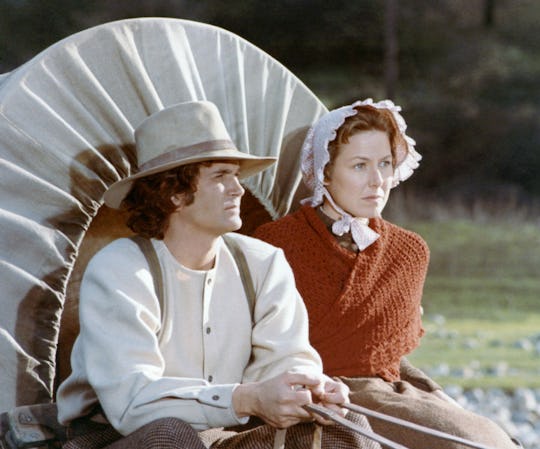 NBC/NBCUniversal/Getty Images
14 Children's Books About Pioneer Life Because Perseverance Is *In* Right Now
No matter where you are in the world, it feels a bit like we're all suddenly pioneers living in the old west, doesn't it? Perhaps now might be a good time to introduce your kids to some classic children's books about pioneer life. Obviously we are fortunate to have the benefits of modern technology and electricity (with a special shout out to indoor plumbing), but I do feel a bit like the pioneering family of Laura Ingalls Wilder's Little House series as we forge a trail into the unknown. Pioneer skills of perseverance, determination, and making do with what we have are needed in this crisis, and honestly, now is as good a time as any to teach those skills to your kids.
While the uncertainty, fear and anxiousness of this time can be overwhelming, I find myself searching for the positives of each day: my family is together, we are healthy, and spring is finally here. It's the only way I'm holding it together, to be honest. Laura Ingalls Wilder, in all her pioneer wisdom, once said, "I am beginning to learn that it is the sweet, simple things of life which are the real ones after all." How right she was.
We only include products that have been independently selected by Romper's editorial team. However, we may receive a portion of sales if you purchase a product through a link in this article.