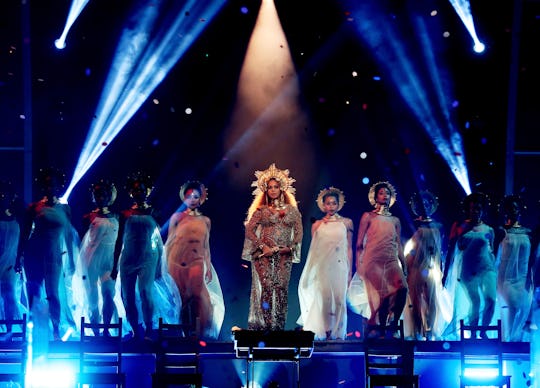 Christopher Polk/Getty Images Entertainment/Getty Images
14 Names For Beyonce's Twins Inspired By 'Lemonade'
The long-awaited day has arrived. Beyoncé gave birth to twins on June 12. Although little information has been released about these infants, it's safe to say the Beyhive — AKA the entire world — is eagerly awaiting any and all information about their arrival. In the meantime, the names for Beyoncé's twins inspired by Lemonade can help fans bide their time until the real names are announced.
In the lead-up to this big event, there is still a lot of speculation swirling about the latest members of the Carter family. As with any new babies, there is tremendous anticipation for the names. With an older sister who sports the moniker Blue Ivy, it's a safe bet that these babies will have some beautiful, iconic names as well.
Will Beyoncé continue with the trend of colors, or use something else entirely for inspiration? Plenty of her fans would support the use of Slay & Flawless as baby names, although I have a hard time imagining Queen Bay mining hashtags for inspiration. The groundbreaking Lemonade album, however, is rich with material for baby names. As the world waits for confirmation, one thing is certain: these babies are destined for a pretty fantastic start at life.