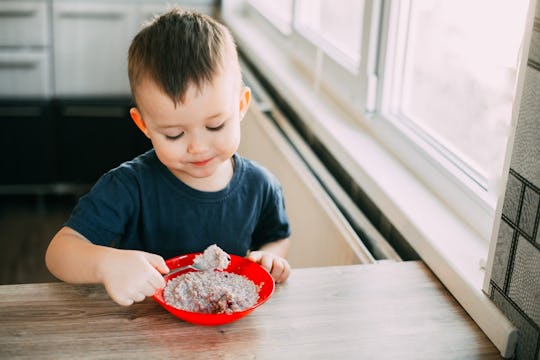 Shutterstock
14 Yummy No-Cook Recipes That Your Kids Will Actually Eat — Well, Hopefully
Have you ever scrolled through a food blogger's website and been mesmerized by the beautiful dishes they create? 'Cause like, same. I marvel at the effort it must take to come up with recipes, painstakingly test each one, and then take gorgeous photos of every step along the way. Meanwhile, I'm over here like, "Do those frozen chicken nuggets cook on 350 or 375 degrees??" If you're a mom like me, one who just can't seem to find the time and energy to cook everyday, then these no-cook recipes for busy families are sure to serve you well.
Listen, I would love to tell you that all of these recipes are "kid-friendly" but the truth is, there's no way to know for sure until your kid tries it. Some of these dishes are a bit on the adventurous side, and depending on your little one's palette they may dive in, or they may turn their nose like a snooty food critic. However, I'm quite convinced that this collection of no-cook recipes are perfect for you, allowing you to eat something nutritious and easy to prepare, instead of cleaning up the crumbs from your kid's plate, or shoving a bunch of cheese down your pie-hole after the kids go to bed (just me?).
So, dear non-cooking friends, go forth and try one of these 14 recipes for breakfast, lunch, or dinner that requires absolutely no ovens, stoves, or grills for preparation. Then take a picture and show off your impressive (non)cooking skills.