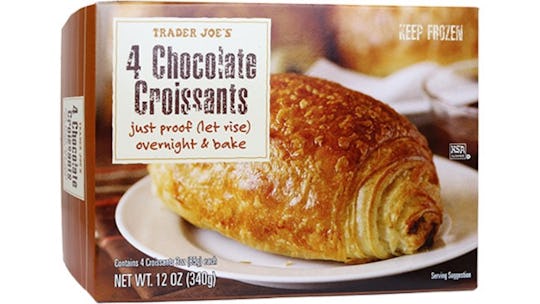 Courtesy Trader Joe's
14 Yummy Breakfast Options From Trader Joe's That You'll Want To Eat All Day
How often do you end up skipping breakfast just because you don't have time to put something together? If you're anything like me, it happens too frequently. I've found that the best way to get around that problem is to keep my kitchen stocked with "grab and go" or "heat and eat" type meals from one of my favorite stores. There are so many great breakfast options from Trader Joe's that can help you get a morning meal on the table in a hurry.
Trader Joe's has a good mix of frozen breakfast foods that you can quickly toss in the oven or microwave, and single-serving items like yogurt and breakfast bars that require no effort beyond tearing open the packaging. With a 1-year-old and a 3-year-old at home, I never know how much time I'll have to scarf something down myself, or what my picky eldest will deign to eat. I love that I can make a quick swing through Trader Joe's and grab a bunch of different choices, from savory to sweet, to make sure everyone in our house enjoys their first meal of the day. A nice added bonus is that everything's pretty affordable, too (though prices listed below may vary by store).
Try out any of these 14 breakfast options from Trader Joe's, and you just might find that your mornings are suddenly so much easier — and tastier.