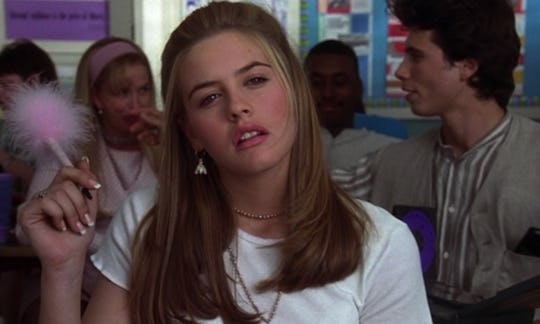 Paramount Picture
15 '90s Names Your Kid Won't Hate You For Because They're The Bomb Dot Com
If you grew up in the '90s, everything about it just seems so legit. From the sweet treats that are no longer available to the original movies that and TV shows that are being remade now, growing up in the '90s will make you realize you were — by default — apart of the cool crew. Though kids today will never understand the feeling that us kids who grew up in the '90s got, there's a way to give them a little bit of your youth with '90s names your kid won't hate you for.
Since my name was one of those names that everyone asks me to repeat many times after saying, it's not one that I would put on any kid. Though I don't hate my mom for it and I actually like its uniqueness, there were so many other '90s names that I would make me say, "Man, I wish that were my name." (As a huge fan of Buffy the Vampire Slayer, I definitely wished for her name once or twice in my youth. Heck, I even wished for the Cordelia, too.)
If neither one of the Buffy characters are what you were thinking of to name your kid nowadays, these other 15 options from the '90s may fit the bill.