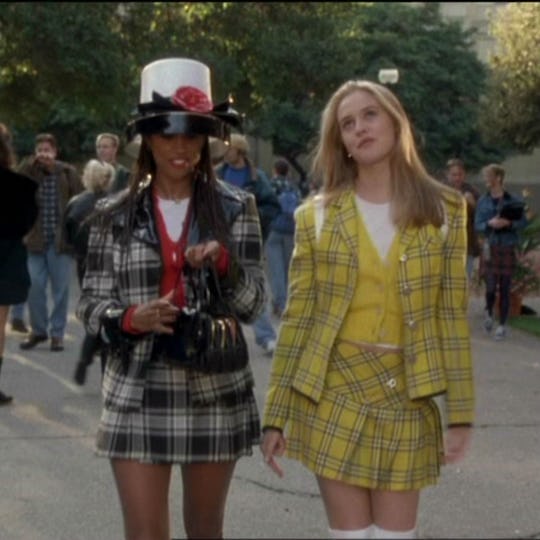 15 Baby Names Inspired By '90s Movies, Connecting Your Child To The Greatest Decade Ever
Let's take a trip down memory lane, past the smartphones and dating apps, to the greatest decade ever — the 1990s. Visions of Lisa Frank, Lip Smackers, and Lite-Brite probably come to mind. But perhaps the one thing that stood out the most about that glorious decade was it's movies. From comedies like Clueless to confusing dramas like Pulp Fiction, films played a huge part in shaping the '90s. So what better way to keep the most awesome decade alive then by choosing a baby name inspired by '90s movie for your own little one?
Don't laugh the idea off just yet. Yes, the '90s had its fair share of cinematic flops (don't get me started on George Clooney's pitiful portrayal as the Caped Crusader.) But despite the subpar special effects and continual cheesiness, the '90s generated more than enough showstoppers to go around. The decade may have ended years ago, but it is up to us to carry its greatness into the years to come. Here are a few classic heroes and heroines that you should consider if you're looking for popular names from all of our favorite childhood films that will be sure to pass on the torch.