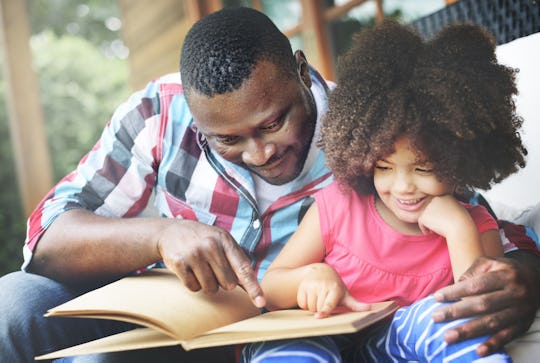 Rawpixel.com/Fotolia
15 Books To Read With Your Kid Before They Learn To Read On Their Own
One of the most exciting parts of being a parent is watching your kid grow and learn new skills. A child learning how to read is bittersweet, in a way, because as they become more independent, the time you spend snuggled up reading out loud together will inevitably lessen. There are, however, plenty of books to read with your kid before they learn to read on their own. And no matter the age of your child, reading together is bound to make up some of their most cherished childhood memories.
The benefits of reading to your child from a young age are astounding. According to an article by PBS, reading to your child starting at infancy increases their brain development, language skills, cognition, and even helps them learn to deal with new situations. The benefits don't end there either. Reading to your child will create a special bond between you and help them foster a love of reading as they get older.
Some of my fondest memories are of my mom reading stories like The Lion The Witch and the Wardrobe and Lord of the Rings to my brothers and I. Not only did those moments give me a love for reading that carries on to this day, it encourages me to continue the tradition with my own daughters, instilling a love of books in them that hopefully will continue as they learn to read on their own.