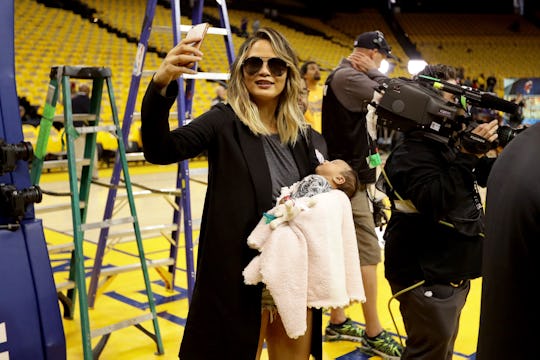 Ezra Shaw/Getty Images Entertainment/Getty Images
15 Celebrities Who Did IVF & Shared Their Stories
Celebrities aren't more fertile than regular folks, but they do have more resources than the average Jane. Although no woman should feel pressure to tell anyone, let alone the whole world how she conceived her baby, there are many celebrities who did IVF and have been open about using assisted reproduction.
Although it's definitely inspiring to see that celebrities are humans with human problems like infertility, do bear in mind that it's not always useful in comparing your fertility woes with those of a celeb. Why? Well, as mentioned earlier, they have the bankroll to fund IVF, which can cost up to $12,000 per cycle before medications, which typically run another $3,000 to $5,000, according to Forbes.
What is helpful about reading about celebrities who have undergone assisted reproduction is that, for any woman trying desperately to conceive, these stories can make her feel less alone. And because people revere celebrities, when women who've undergone IVF are vocal about it, it removes the stigma that there's "something wrong with a woman" if she can't conceive from just having sex (you want to tell me what's wrong with Chrissy Teigen's womanhood, go ahead. I dare you). When you see celebrities owning their experiences and sharing them with the world, you might feel a little more hopeful about any fertility problems you're having. Shame is a disease of the soul, so cure it by taking a cue from these celebrities who've had IVF and feel absolutely fine letting the whole world know.