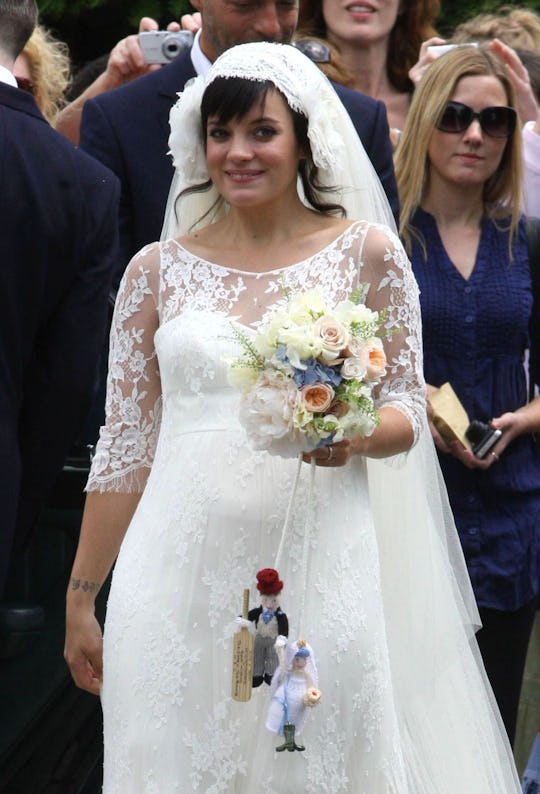 Beretta/Sims/Shutterstock
15 Celebs Who Tied The Knot When They Were Pregnant
There's no such thing as a perfect timeline when it comes to getting married and having kids. Although old tropes may state marriage comes before the "baby carriage," many celebrities and non-famous folks alike have chosen to do things their own way. In fact, these 15 celebrities tied the knot when they were pregnant, proving families start in all sorts of wonderful and unique ways.
Although some may think there are a few disadvantages to being pregnant on their wedding day, I'd have to disagree. Your wedding day is supposed to be a day of celebration with the people you love, not just a night to party with friends and family. Rather, it should be a night to celebrate the existence of love, and some people choose to include their child in on the fun — even if they were still a bun in the oven.
And these celebrities chose to do just that — celebrate two big milestones in the same year, within months of each other. Although that might seem a little stressful to some, it probably makes it easier to remember your wedding anniversary, right?
The following celebrities made getting married and having a child within the same year look like a breeze.