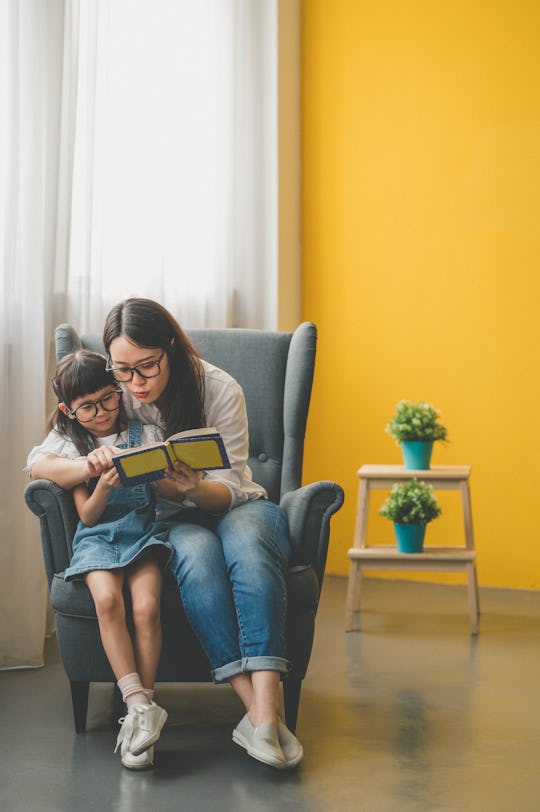 simon2579/E+/Getty Images
15 Children's Books With Character Voices For You To *Really* Get Into
Every parent wants to be the best at reading stories to their children. We all fancy ourselves a bit like Robin Williams as we play out the characters, but we could use a little help. Since practice makes perfect, I have a list of the best children's books with character voices for you to get really into.
One of the many jobs I took while working as an actor was narrating audiobooks. While I mostly narrated romance, one of my favorite ways to try out new character voices was by reading children's books. Typically, there are only a few characters, and they often repeat phrases, or speak in verse, which is actually really helpful. However, my grandmothers always end up sounding like Eric Idle in Monty Python's French Tickler sketch.
The best way to get better, and tap into your inner Robin Williams (or, apparently, Eric Idle), is by practicing, so I have collected my favorite books with a wide range of characters in a variety of styles to help you get started. Have fun with it. Make it big, make it silly, and help build your children's vocabulary and love of books at the same time.
One note: I would not pick books where your children already have expectations for how the characters should sound to practice new voices. Pooh, Elmo, and Grover are stuck in their minds already, so it's best to give them those.
We only include products that have been independently selected by Romper's editorial team. However, we may receive a portion of sales if you purchase a product through a link in this article.