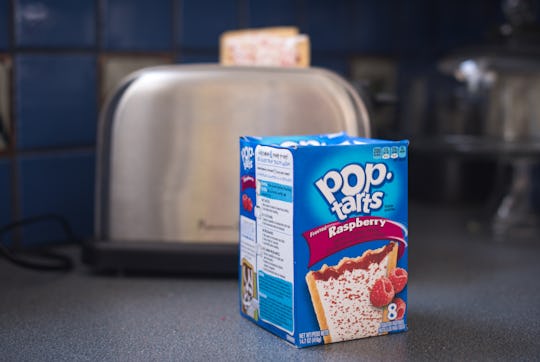 Bloomberg/Bloomberg/Getty Images
From Cheez Balls To Jello, These Are 15 Classic Snacks You Need Right Now
Kale salad is all well and good, but in times of stress, there's nothing like the predictably processed snacks you loved as a kid. Indeed, your favorite foods from childhood can act as a familiar, dependable source of comfort when life gets a little uncertain. So during the extended quarantine, check out the classic snacks you should buy yourself right now. These sweet, salty, cheesy, and/or crunchy eats offer a pleasant distraction from the current state of affairs, because sometimes you need to look away from the news and focus on a bag of candy for a bit.
And for what it's worth, you're hardly the only person going retro with your grocery list right now. Processed foods are seeing a spike in sales, including foods such as soup, noodles, and cereal, according to The New York Times. "We've seen all of our categories go up, including dry packaged dinner mixes like Hamburger Helper," Jon Nudi of General Mills told the NYT. This is due in part to their longer shelf lives, but these foods also work as a nostalgic comfort from years past. It's a fun time to enjoy them for yourself, or give your kids a taste of old-school snacks they might not have tried yet. (I'm honestly curious to see what today's kids will make of Cheez Balls, for instance.)
We only include products that have been independently selected by Romper's editorial team. However, we may receive a portion of sales if you purchase a product through a link in this article.