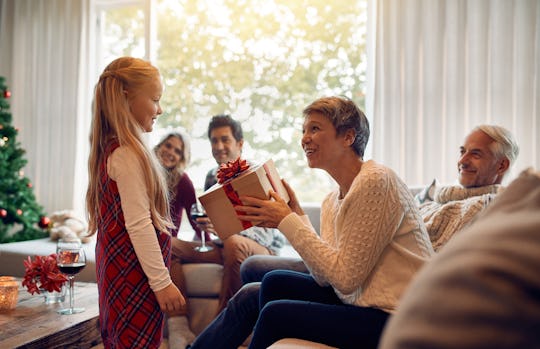 Jacob Lund/Shutterstock
15 Crock-Pot Christmas Breakfast Recipes That'll Tempt Santa To Come Back
If you've got kids, you know that breakfast is probably the furthest thing from their minds on Christmas morning. What kid can think about food when there are presents to be unwrapped and new toys to test out? But when it's all said and done and your living room is a wrapping paper and cardboard disaster zone, those little tummies need to get fed. Given that there's so much other stuff going on, you'll want a breakfast that comes together with minimal effort. Luckily, there are lots of Christmas breakfast recipes to make in the Crock-Pot that fit the bill.
You can obviously go with healthy egg and veggie based breakfast options on Christmas morning. But there's no time like a holiday to bend the rules a little bit and let your kids indulge their sweet tooth (or your own, for that matter). So in addition to amazing breakfast creations loaded with vegetables and protein, you can also consider serving up something like chocolatey French toast or sticky cinnamon rolls. If you really want to relax on Christmas morning, you can even set up the Crock-Pot the night before and wake up to piping hot oatmeal.
Here are 10 delicious recipes to dig into on Christmas morning.
This article was originally published on