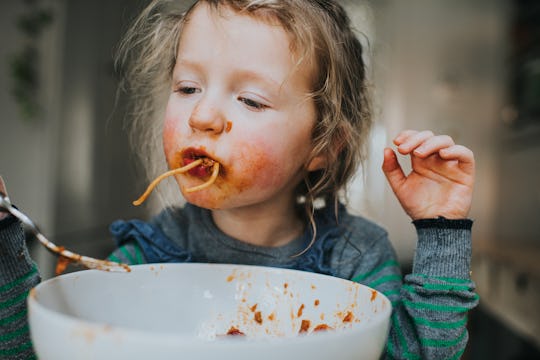 Catherine Falls Commercial/Getty Images
These 15 Crock Pot Dinner Recipes Are Perfect For Busy Back-To-School Nights
Back-to-school means back to hectic weeknight meals: Between school pickup, work schedules, homework, and bath time, dinners throughout the week can be pure chaos. So, for those evenings when you know you'll be short on time, it's helpful to have some crock pot dinner recipes for school nights in your back pocket so everyone still gets something to eat. If you're really lucky, a good recipe may even help reduce the chaos a bit.
Crock pot, or slow cooker, meals are great because they're very low maintenance. You just add a bunch of ingredients to the pot in the morning, set it to the correct heat setting, and by the time dinner rolls around it's ready to be served. Honestly, this kind of convenience is helpful any day, but it's especially nice on school days when the kids are grouchy, you're worn out from your own day, and you still have your regular night/bedtime routine to deal with.
If you find those few hours between school and bedtime overwhelming but still want to sit down and have a delicious hot meal with your family, check out these crock pot dinner recipes. Whether your kids are picky, you want meat, your partner is vegetarian, or your family is somewhere in the middle, there's bound to be a recipe you can all enjoy.