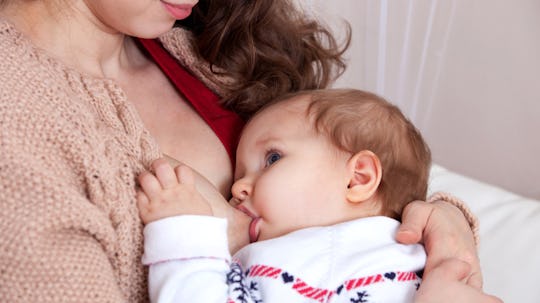 Alexander_Safonov/Shutterstock
These 15 Crock-Pot Recipes Might Actually Help Increase Your Milk Supply
It's completely natural for breastfeeding mothers to worry from time to time about their milk supply. After all, your little one is growing like a weed, and they're depending on nutrients from you to power them through. Luckily, incorporating new foods into your diet that can boost your own nutrition and help with your milk supply doesn't need to be complicated or difficult. In fact, these 15 crockpot recipes can possibly help increase your milk supply. And what's easier than dumping a few ingredients into your slow cooker and calling it a day?
Each of the following recipes uses foods that are considered to be a galactagogue, or, as Merriam-Webster defines it, "an agent that promotes the secretion of milk." One of the best breastfeeding hacks, however, is to simply continue eating well. "The best diet for a nursing woman is simply a normal, healthy, balanced diet rich in fruits, veggies, and whole grains," states WebMD. Oh, and eat plenty, too! Nursing women need, on average, 300 to 500 calories extra per day in order to support lactation.
In addition to eating a balanced, nutritious diet, help boost your milk supply by staying hydrated and sleeping well. And while the baby may not let you sleep as well as you'd like, the ease of these Crock-Pot recipes will at least hopefully help you sneak in a nap or two.