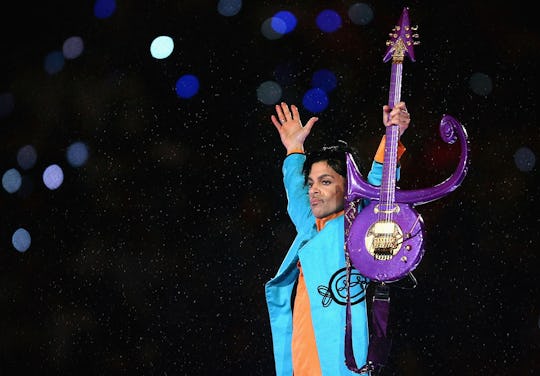 Jonathan Daniel/Getty
15 Current Artists You Didn't Realize Were Influenced By Prince
Music fans have suffered several great losses through 2016, and another artist's passing has left the world grieving and wondering "what now." On April 21, TMZ reported that the legendary Prince was found dead in his Minnesota home early in the morning. This loss not only impacts fans of the "Purple Rain" singer, but the music industry as a whole. After all, the singer had a huge impact on the industry and his peers. And if you don't believe me, just look at the long list of current artists you didn't realize were influenced by Prince.
It's no surprise that a slew of singers and songwriters credit their sound to the pop star. In addition to a wide vocal range, Prince covered a variety of genres through his music. From pop to rock to jazz to funk to hip-hop (yes, hip-hop), the singer's music reached a wide variety of aspiring musicians who wanted to have a similar impact on the world. Even the Queen Bey herself credits Prince for making her the musician she is today. In an interview with Billboard, Beyoncé said she listened to a lot of Prince, which inspired a lot of her musical style. Which totally make sense, because the only person who slayed better than Bey was Prince, right?
From the reigning queen to a breakout boy band star to numerous R&B singers, here are some of the singers that credit their sound to Prince.