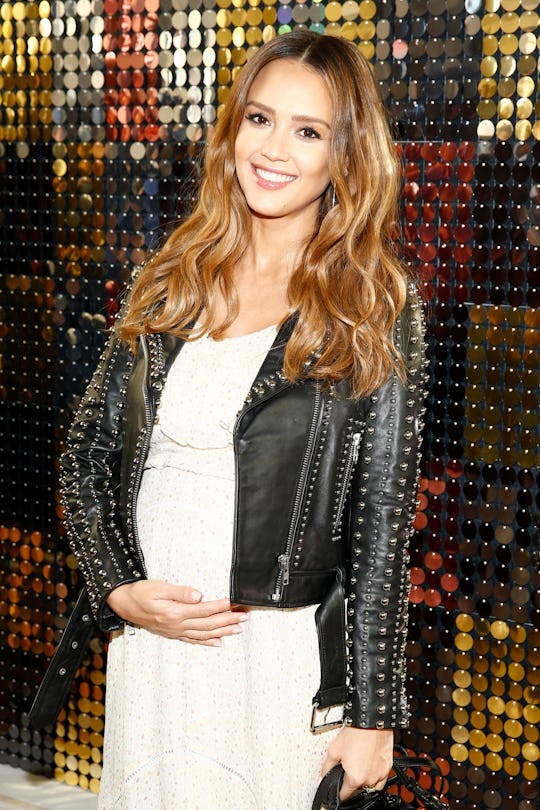 Brian Ach/Getty Images Entertainment/Getty Images
15 Celebrities Who Shared The *Cutest* Pregnancy Announcements On Instagram
Baby announcements on Instagram are a pretty big deal for any mom-to-be, because most everyone wants to share that happy news with the world. And if you need any inspiration at all, just take a note from these celebrities who had the cutest pregnancy announcements on Instagram. Actresses, models, singers, and reality stars alike have come up with some ingenious and heartfelt ways to reveal their pregnancies to the world. Whether they're low-key, sweet, or over-the-top, these announcements are the stuff of Insta legends.
Really though, Instagram might be the perfect place for anyone to announce the pending arrival of a new baby. Birth announcements from celebrities such as Beyoncé, Kylie Jenner, and Cristiano Ronaldo make up some of the most-liked Instagram posts of all time. The Instagram community basically loses its mind over baby news from celebrities. It's no wonder most everyone shares the news on this platform, where the likes for baby-related posts can number in the millions.
But even if these celebs didn't rake up 10 million likes, their posts are pretty sweet and relatable. Bump pics, joyous backyard gender reveal parties, and some straight-up silly posts are all represented here. Read on to see which celebs fit into your birth announcement aesthetic.