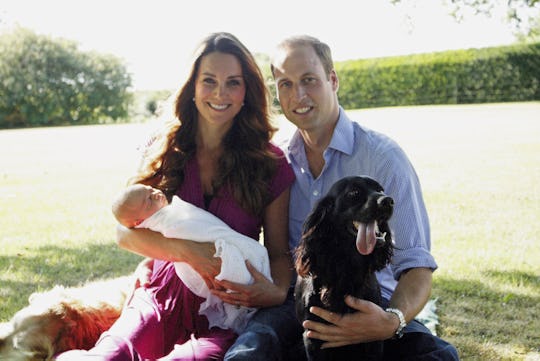 Handout/Getty Images Entertainment/Getty Images
15 Dog Names Based On Royals, To Bestow Upon Your 4-Legged Heir
It seems like everywhere you look these days, the British royals are making headlines. With the arrival of Prince Louis, the upcoming wedding of Prince Harry and Megan Markle, and Pippa Middleton's recent pregnancy announcement, there is a lot happening in and around Buckingham Palace. Plus, with binge-worthy show's like The Crown out, the royal family has never seemed more fascinating. If you're obsessed with the Windsors, well, it only makes sense to name your dog after them! Fortunately, there are plenty of dog names based on royals for you to choose from.
Chances are, you already treat your new pup like royalty, so why not give them a moniker that makes their royal status official? You can choose from the current crop of royals or go way back in the history books for name options. If you've always had your eye on Prince Harry, well, name your dog after him and you can tell your friends you "slept next to Prince Harry last night" — and mean it. Or, if you loved The Tudors on Showtime back in the day, then choose a name like Boleyn (after Anne Boleyn, King Henry VII's second wife), for a cool dog name with historical ties.
If you're trying to find just the right name for your four-legged prince or princess, the royals offer endless inspiration. Here are 15 royal name options for the new pooch in your life.